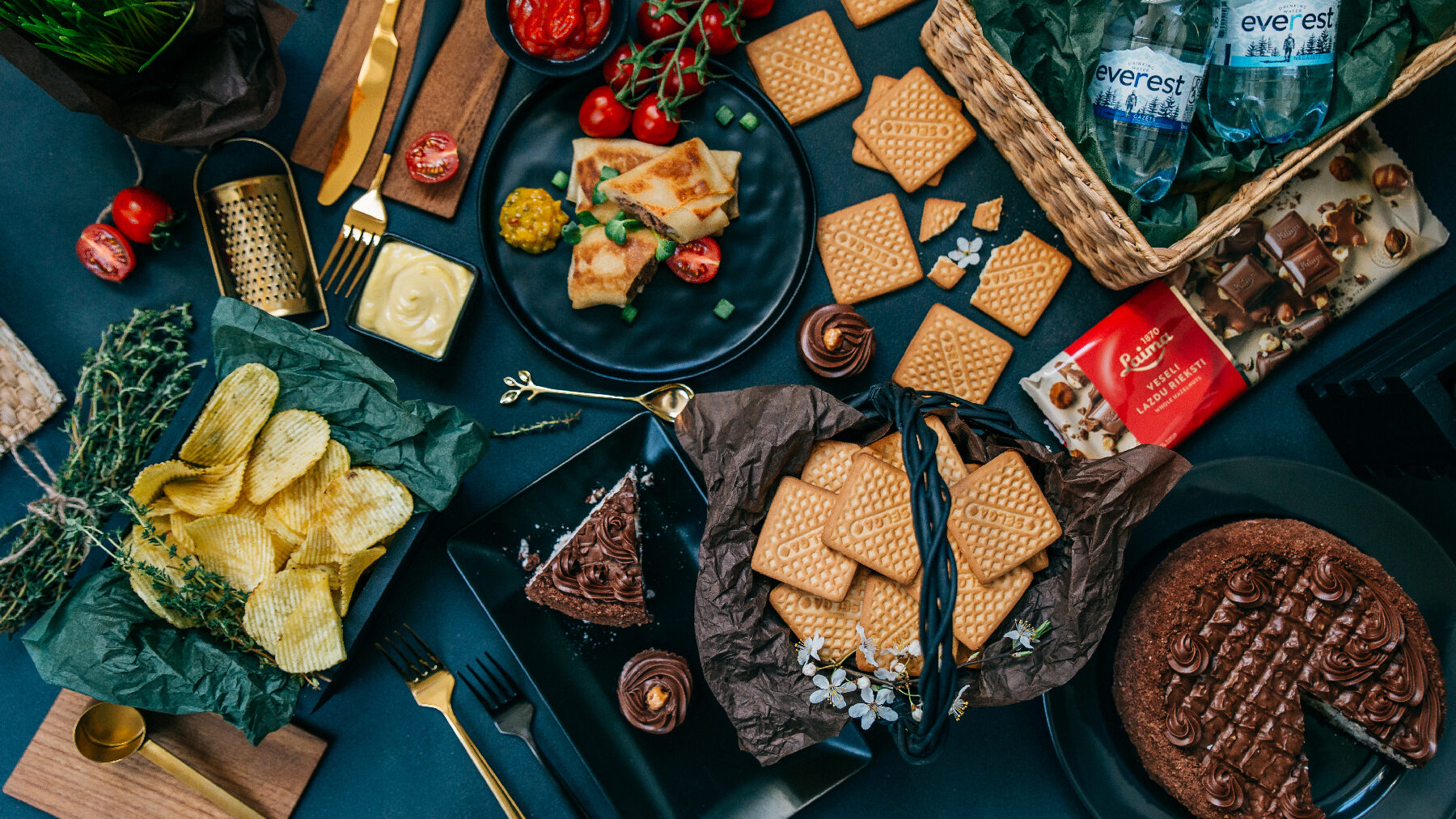 About us
"Orkla Latvija" is the leading producer and supplier of fast-moving consumer goods in the Baltic states. We unite and develop popular local brands "Laima", "Selga", "Staburadze", "Ādažu Čipsi", "Spilva" and "Gutta" among others, in the production process of our products using only ingredients of the highest quality and at the same time maintaining the values of each brand.
In Latvia, we also represent such branded products of "Orkla" Group as "Kalev", "Taffel", "Abba", "Vitana", "Grandiosa", "Pauluns" and "Naturli".
"Laima" Chocolate Museum, "Laima" sweet stores and the online store www.oveikals.lv are also part of our business.
"Orkla Latvija" brands are not only local market leaders, but are also widely known in the world, as the company exports its products to more than 30 countries.
"Orkla Latvija" is part of the Norwegian holding company "Orkla" which is the leading supplier of branded consumer goods with experience in the business for over three centenaries in the Nordic and Baltic regions and selected countries in Central Europe. The "Orkla" Group also holds strong positions in selected product categories in India. "Orkla" is a company listed on the Oslo Stock Exchange and its headquarters are located in Oslo, Norway.
Joining the "Orkla" Group has provided us with new growth possibilities, as being part of "Orkla" Group gives access to new technologies, innovations, as well as in-depth knowledge in modernizing production processes and improving working conditions at "Orkla Latvija" companies and production facilities.
Most of the well-known branded products are made at five production plants in Latvia. One of them is the modern "Laima" production facility in Ādaži, which construction was completed in 2020. At present, "Orkla" Group is building one more production plant next to the "Laima" new production facility in Ādaži. It will specialize exclusively in the production of biscuits and wafers and will be the largest production plant of this kind in the Baltic states and Scandinavia.
Over the years we have implemented many important investment projects to improve production and assortment, and to support the development of our local brands as well as to guarantee the highest quality production. In addition, since 2018 "Orkla Latvija" step by step is executing the company's sustainability strategy which is a commitment to a responsible, ethical and long-term business principles throughout the supply chain, from production to store.
Our business is based on three main values that are guiding our actions and decision-making: we are brave, trustworthy and inspired. The key driving forces of our business are our professional team of 1,200 people, strong future plans and investments in the development of the company, which are strengthening our sustainability.